Lifting technology
---
"Lifting" is a problem that people have been dealing with for thousands of years. People have known how to move something horizontally since the invention of the wheel around 4,000 years before Christ. Vertical, so upwards, but it was only possible with the invention of the pulley system, which by the way nobody knows when it was made. But without pulleys there would be no Egyptian pyramids, no Colosseum in Rome, no Colossus of Rhodes ...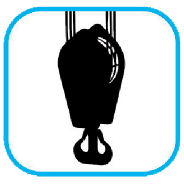 Hook blocks
Our vast wealth of experience in the design and manufacture of hook blocks and lower blocks is at your disposal.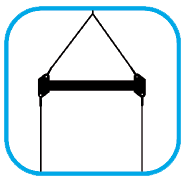 Lifting beams
In the Lifting beams segment, in addition to frame cross beams, we also offer heavy-duty traverses, H-cross beams, modular spreader cross beams and various girder cross beams.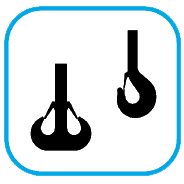 Hooks
As an assembly, machined or raw - we offer you a variety of hooks according to various standards, thanks to our large warehouse our hooks can be delivered in a short time.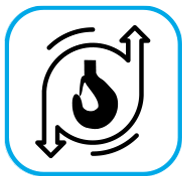 Spare Parts
We offer a variety of Spare Parts, such as: Hooks, Suspensions, Security traps, Pulleys, Bearings, Shackles, Turnbuckles, Sockets, Bolts, Eye plates, Spacer rings, Fork swivel.

As a decades-long OEM supplier for world-famous industrial groups, we can look back on a very large wealth of experience in the design and manufacture of hook, upper and lower blocks. Thanks to standardized and modular systems, we can send you initial suggestions for your inquiry within a very short time. Thanks to the modular system, we also save a lot of time in production and can therefore achieve short delivery times.
Of course, we are also available to customers for individual productions or special solutions and can help you with our know-how.
Various other designs such as folding blocks, wooden blocks, tackle blocks and other subspecies are also part of our delivery program, such as swivels and hook tackles.